Jaar: 2003
Regisseur: 

Bernardo Bertolucci
Door The Dreamers was ik al geobsedeerd, voordat ik de film zag. De foto's vond ik prachtig en fascinerend. Nu ik deze boekverfilming van The Holy Innocents (Gilbert Adair) eenmaal bekeken heb, is The Dreamers direct mijn favoriet. Films als deze, ik wilde dat ze vaker gemaakt werden.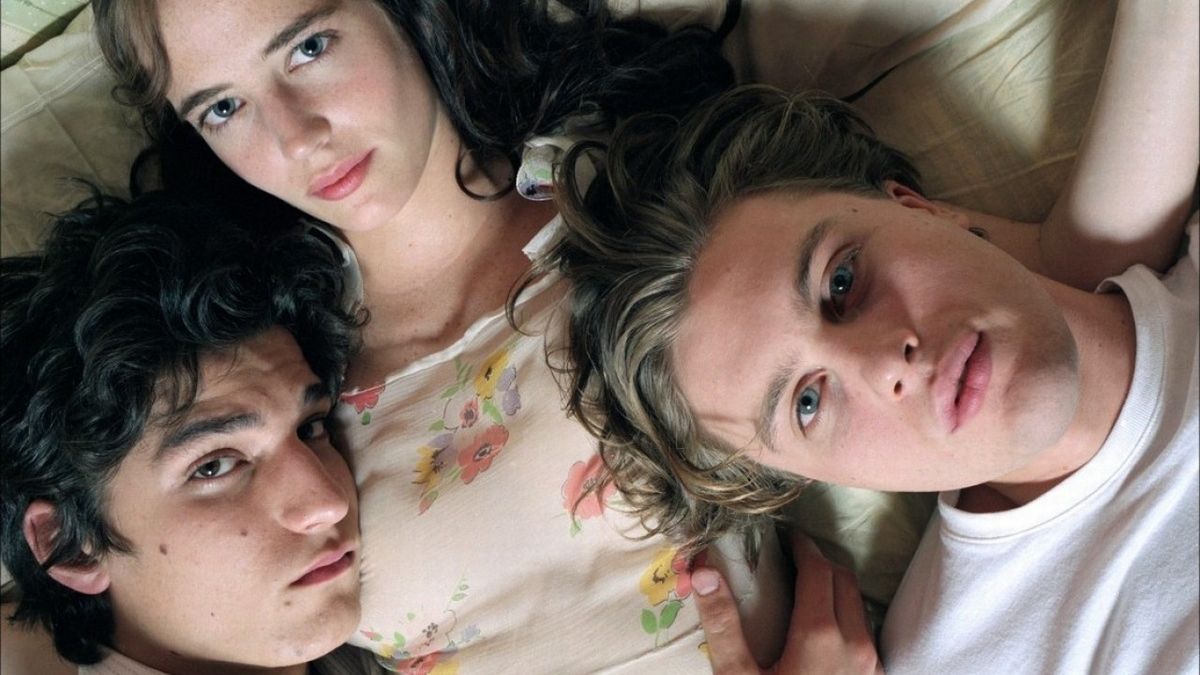 Innige band
Een Amerikaanse jongen, Matthew (Michael Pitt) komt naar Parijs om te studeren en wordt vrienden met de tweeling Isabelle (Eva Green) en Theo (Louis Garrel), kinderen van een bekende auteur. Met zijn drieën ontwikkelen ze een innige band, rondom film, literatuur, seks en alles wat er verder speelt in hun leven.
Esthetisch
Esthestisch gezien, is de film genieten. Het verhaal tekent zich af tegen een jaren zestig decor in Parijs, in een prachtig klassiek huis. De personages zelf zijn ook prachtig, zowel om te zien als qua innerlijk. Drie gevoelige artistieke zielen.
Sensueel
Het meest aantrekkelijke aspect van de film vind ik de sensualiteit tussen de drie. Grenzen worden overschreden en verkend. Er is intimiteit en veiligheid tussen de drie. Dat is mooi om te zien.
Langzaam
Eigenlijk gebeurt er niet superveel in de film. De scènes en dialogen voltrekken zich langzaam. Maar ik vind dat op geen enkele manier storend. De andere aspecten van de film maken het de moeite van het kijken waard.
Concluderend
The Dreamers is een prachtige artistieke en dromerige coming-of-age film. Een cultfilm die ik iedereen kan aanraden. Als je tenminste van dit soort type films houdt. In dat geval ga je echt genieten van deze drie dromers. Maar als actie en spanning meer je ding is dan raad ik The Dreamers niet aan.
Link naar The Dreamers.