Jaar: 2017
Regisseur: 

Kenneth Branagh
Afgelopen week zag ik in De Uitkijk deze film. Ik had al begrepen dat het gelijknamige boek van Agatha Christie beter is, maar het visuele aspect van Murder on the Orient Express trok me aan. De filmbeelden zagen er een beetje Wes Anderson-achtig uit, precies waar ik van houd. De film zelf viel me ook positief mee.

Hollywood
Het is ongelooflijk hoeveel bekende acteurs erin meespelen. Van Johnny Depp, Willem Dafoe, Judi Dench, Michelle Pfeiffer en Penélope Cruz tot jongere acteurs als Josh Gad, Tom Bateman en Daisy Ridley. Bijna geen acteur in Hollywood is buitengesloten van deze film. Dit prikkelde zeker mijn nieuwsgierigheid aan het begin van de film. Je ziet ze allemaal instappen in de Orient Express.
Sergei Polulin
Maar wat ik nóg leuker vind, is de aanwezigheid van balletdanser Sergei Polulin, over wie ik de documentaire Dancer zag. Die film draait dan ook om het feit dat Polulin stopt met zijn danscarrière. In combinatie met zijn uiterlijk is het wellicht niet zo wonderlijk dat hij nu een acteur is. Hoewel ik weinig van zijn acteerkwaliteiten heb kunnen zien, hij heeft meer een figurant-rolletje.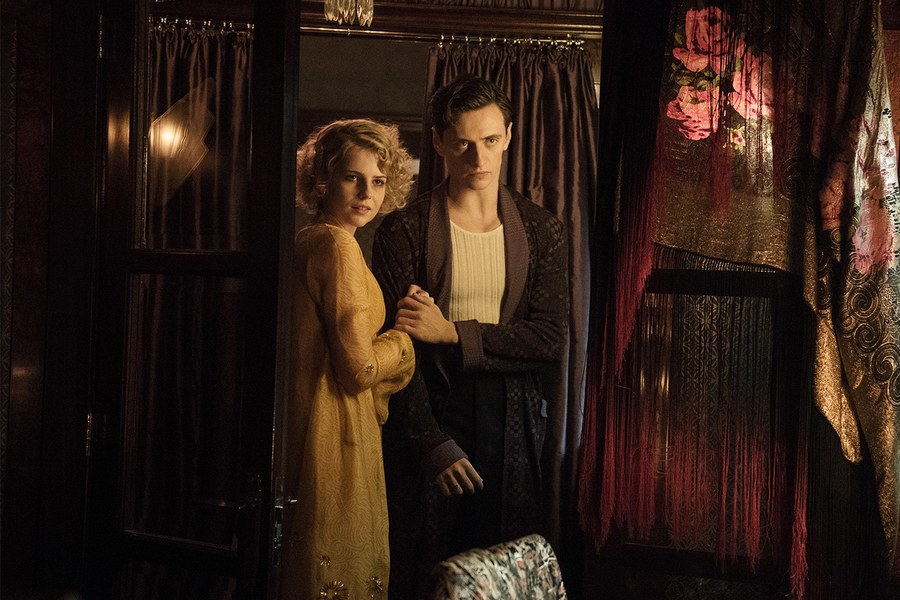 Theaterstuk
Murder on the Orient Express, kijkt zoals ik al verwachtte, weg als een theaterstuk. De sfeer deed me ook denken aan een spel uit mijn jeugd: vossenjacht. Dat is iets positiefs, want ik heb daar goede herinneringen aan. Het was altijd interessant om de puzzel op te lossen.
Ethiek
Dit geldt ook voor rechercheur Hercule Poirot (Kenneth Branagh) want het is een groot mysterie wie de moord pleegde op misdadiger Edward Ratchett (Johnny Depp). In het werk van Hercule Poirot draait het erg om ethisch handelen. Dat vind ik erg leuk aan de film. In plaats van een onpersoonlijke rechter, oordeelt deze detective over de misdaad en dat doet hij vanuit menselijkheid.
Concluderend
Heerlijk theatraal verhaal in een herkenbaar Hollywood-jasje. Zeker plezierig om naar te kijken voor mensen zoals ik, die het boek van Agatha Christie niet kennen. Het is niet de beste film van het jaar, maar toch zeker ook geen afrader. Aanrader.
Link naar Murder on the Orient Express.