Jaar: 1991
Regisseur: 

John Singleton
Deze film had ik een tijd geleden grotendeels gezien, en heb ik nu volledig bekeken. Boyz n the Hood volgt de jeugd van drie jongens in een achterbuurt in Los Angeles. De rode draad is duidelijk: het is moeilijk om in een criminele en weinig inspirerende leefomgeving op het rechte pad te blijven, en wat van je leven te maken.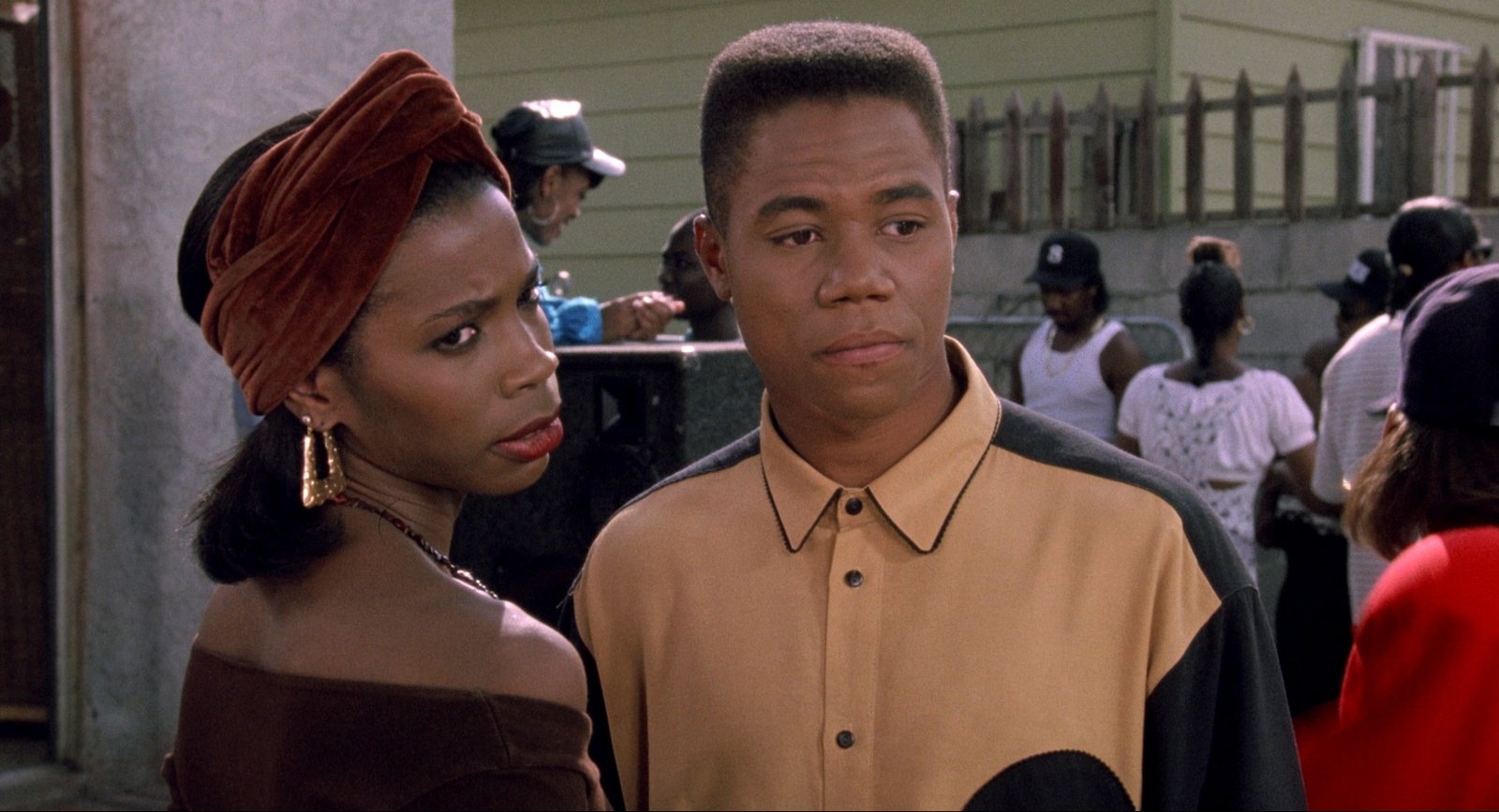 Als een serie
Het is een indrukwekkende film, die wegkijkt als een serie. Want hoewel er genoeg spanning is, ontbreekt er een spannende verhaallijn. Het richt zich meer op de inhoud en brengt diepgang. Als je je inbeeld hoe deze mannen én vrouwen leven, word je daar niet vrolijk van.
debuutfilm
Het was de debuutfilm van Singleton en begin jaren negentig een grote hit. Dat vind ik begrijpelijk. Niet alleen heeft de film een belangrijke boodschap, dit wordt op een manier gebracht, dat het de kijker vrijlaat om zelf een beeld te vormen.
Conclusie
Boyz n the Hood is mooi, maar ook zeer intens. Als je toe bent aan een serieuze film, zeker interessant. Aanrader.
Link naar Boyz n the Hood.