Als ik Diane Lane zie, moet ik denken aan Under the Tuscan Sun, wat ik een vermakelijke B-film vond over een vrouw in Italië. Nu ik haar weer in Paris Can Wait zie, moet ik concluderen dat er iets is in haar acteerstijl, dat op mij kunstmatig en overdreven overkomt. Niet dat het vervelend is om films met haar te kijken, maar haar personages lijken voor mij steeds net niet helemaal realistisch.

Voor wie hoopvol naar deze film ging voor de aanwezigheid van Alec Baldwin, komt helaas bedrogen uit. Zijn rol als filmproducent Michael vertegenwoordigt het allereerste begin van de film, daarna zie je hem niet meer. Je hoort hem alleen nog door de telefoon.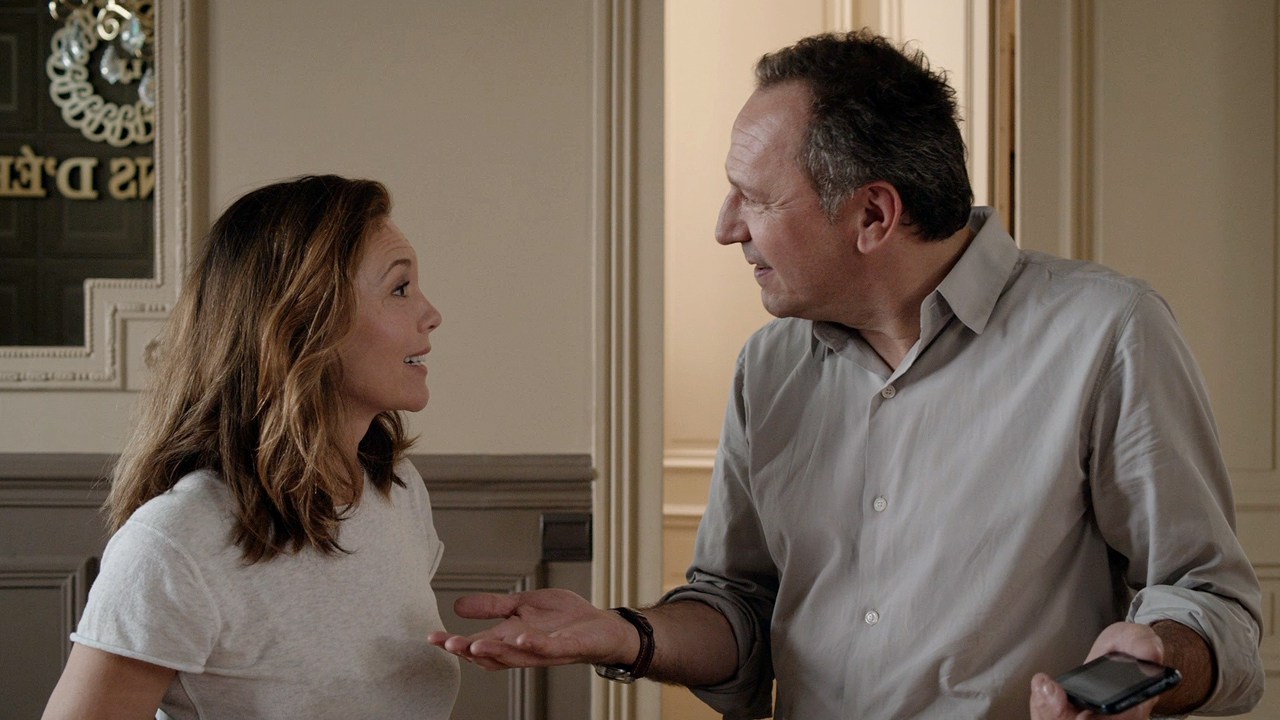 Paris Can Wait is vooral een pijnlijk lange afspiegeling van een man die een vrouw probeert te versieren. Fransman Jacques (Arnaud Viard) is een collega van Michael, en brengt Anne ((Diane Lane) door omstandigheden naar Parijs, waar zij Michael weer zal zien. Jacques is met zijn Franse levensstijl, de personificatie van het woord 'ont-stressen'.
Goed, niet goed? Of dit nu echt een kwalitatief goede film is, valt te betwisten. Er gebeurt niet veel meer voor je ogen, dan het aangezicht van een man en vrouw op weg naar Parijs. Dat maakt Paris Can Wait af en toe wat saai. Toch vond ik het anderzijds helemaal prima om naar te kijken. Met niet al te hoge verwachtingen, is Paris Can Wait een ongedwongen zomerfilm.
Link naar Paris can wait (Bonjour Anne).