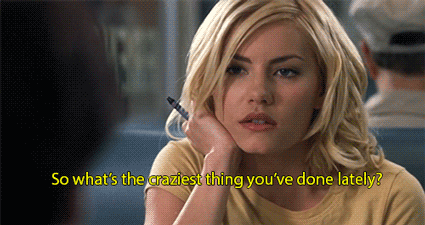 Met deze geweldig intelligente titel kun je niet anders dan een kwaliteitsfilm verwachten. Precies. Toch heb ik me ondanks dat prima vermaakt met The Girl Next Door. Deze film uit 2004 is ideaal als je tussendoor wat grappigs en luchtigs wilt zien. Als je even moe bent van alle diepzinnige dramafilms.
Waar gaat dit over?
The Girl Next Door gaat over:
– Een buurmeisje!
– het daten van een pornoster
– onzekere mannen (jongens)
– omgaan met stereotyperingen
– het opzoeken van grenzen
– keuzes maken
Ondanks de overkoepelende niet-serieuze laag van deze film, liggen daaronder toch nog wat levenslessen verborgen. Verder kun je vaak lachen tijdens The Girl Next Door en het heeft óók een happy end. Een en al lof dus voor deze pretentieloze film.
Aanrader?
Ja, maar kijk The Girl Next Door op het juiste moment. Het moment dat je iets gezelligs wilt zien.
Link naar The Girl Next Door.