Jaar: 2016
Regisseur: 

Sian Heder
Het bestaan van deze film was me niet ontgaan, maar van echt kijken kwam het steeds niet. Ik kon ook moeilijk inschatten of ik dit een goede film zou gaan vinden en grote interesse in het verhaal had ik niet in. Toch uiteindelijk maar een keer Tallulah een kans gegeven. 

Half oog
Heb er met een half oog naar gekeken. Dat kwam omdat de openingsscène me niet pakte. Overdreven dramatische situaties zonder achtergrond, vind ik namelijk al snel ongeloofwaardig. Maar aangezien ik al meer zat te schakelen tussen verschillende films die avond, besloot ik Tallulah te omarmen en te accepteren. Oftewel: ik keek de film af.
Androgyne Tallulah
Ellen Page op het scherm vind ik een bijzondere verschijning. Haar uiterlijk is een beetje androgyn en je krijgt niet echt vat op het karakter dat ze speelt, genaamd Tallulah. Deze natuurvrouw benut graag andermans voedselbronnen.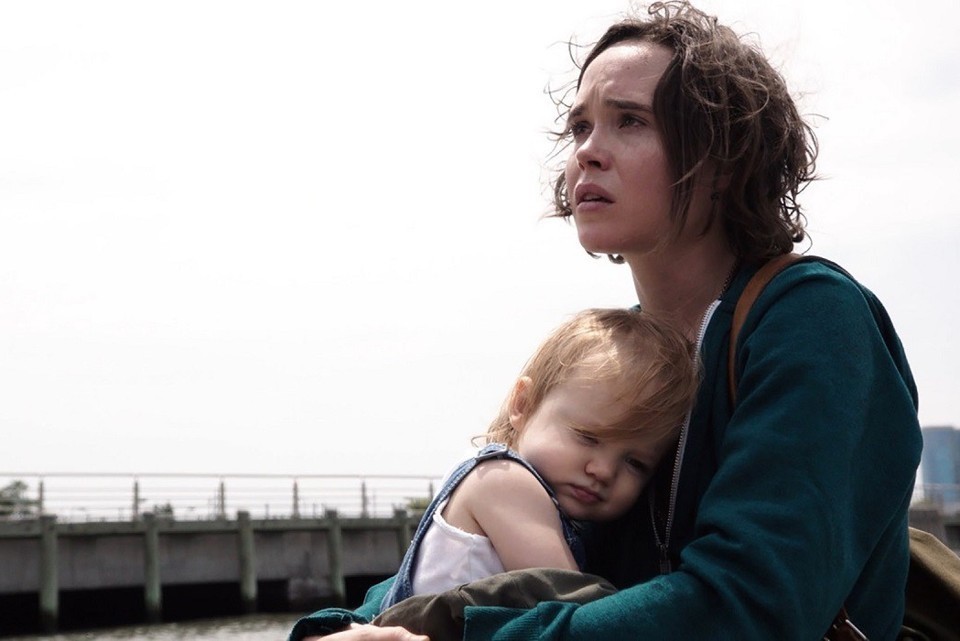 Baby
Verder is er nog een baby in het spel en een moeder van Tallulah's ex: Margo (Allison Janney) die niets met die baby te maken heeft. Alles bij elkaar brengt de film een wat vreemd verhaal over opvoeden, je plek vinden en het leiden van een alternatief leven. Met hier en daar een mooie scène.
Conclusie
Hoewel er nog wel wat mooie momenten in voorkomen, vind ik Tallulah allesbehalve spraakmakend of spannend. Deze matige film zit voor mij in de categorie die je met gemak kan overslaan. Afrader. Sorry Ellen Page.
Link naar Tallulah.