De zoveelste voorbereiding op een grote modeshow, door het oog van de documentairemaker? Van The First Monday in May verwachtte ik weinig. Toch viel de film reuze mee. Het was best interessant.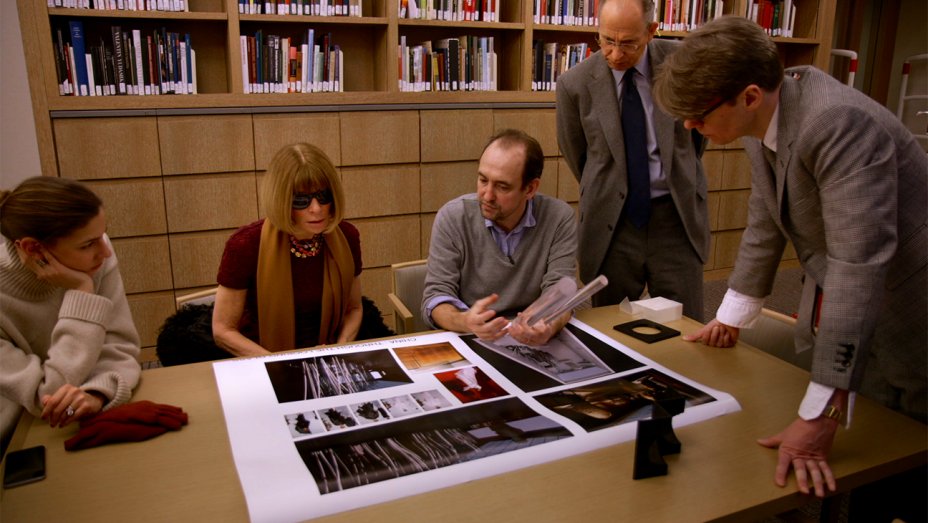 De documentaire gaat over een door Vogue, en daarom Anna Wintour, georganiseerde modeshow, die in het Metropolitan Museum of Art wordt gehouden. Het doel is om geld binnen te halen voor het museum. Terwijl je naar de miljoenen kijkt die in dit evenement worden gestoken, bespreekt de film het concept van mode en haute couture. Het imago en de functie ervan, en hoe deze ontwerpen in verhouding staan tot de kunst. Sommige sprekers in de documentaire vinden dat haute couture aan creativiteit en diepgang gelijk staat aan kunst en daarom meer waardering en aanzien zou moeten krijgen. Daarnaast wordt subtiel getoond hoe oppervlakkig en nep deze sector is.
Aanrader? Goed gemaakte interessante film, maar waarschijnlijk alleen leuk voor mensen met enige liefde voor mode. Het gaat erg weinig over kunst of het Metropolitan Museum of Art.
Link naar The First Monday in May.